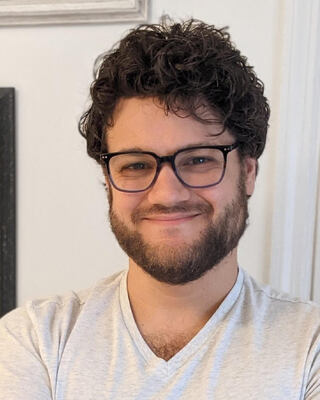 Concord Counseling Services is the private practice of Bradley Blackburn, LCMHCA (That's me, folks). I am a licensed professional counselor offering in-person therapy sessions in downtown Concord, NC and teletherapy sessions to residents of North Carolina. Currently accepting new adult clients and older adolescents (16 and up).
I believe in client-centered and community-based mental health services focused on the reality that there are different needs, values, and goals that we each encounter across the lifespan. Identifying and moving towards those values and goals through the ups, downs, calamities, anxieties, and confusions of life takes examination and intentionality.
I believe in approaching that from a non-judgmental viewpoint with positive regard for each clients' personhood and abilities. I work with clients dealing with depression, anxiety, lost sense of self, personality disorders, substance use issues, family systems problems, and communication needs. I utilize principles from acceptance and commitment therapy (ACT) as well as DBT and CBT to help my clients build workable strategies for getting to where they want to be.
Psychologist Steven Hayes is fond of saying that a human life is not a problem to be solved but something to be experienced and lived. Coming to accept this mindset is where I believe the work of therapy starts. I want to help build self-compassion in my clients so that they can work the lived experience into their story in a way that matters to them.
Call or Email Bradley Blackburn to set up a free 15 minute consultation.